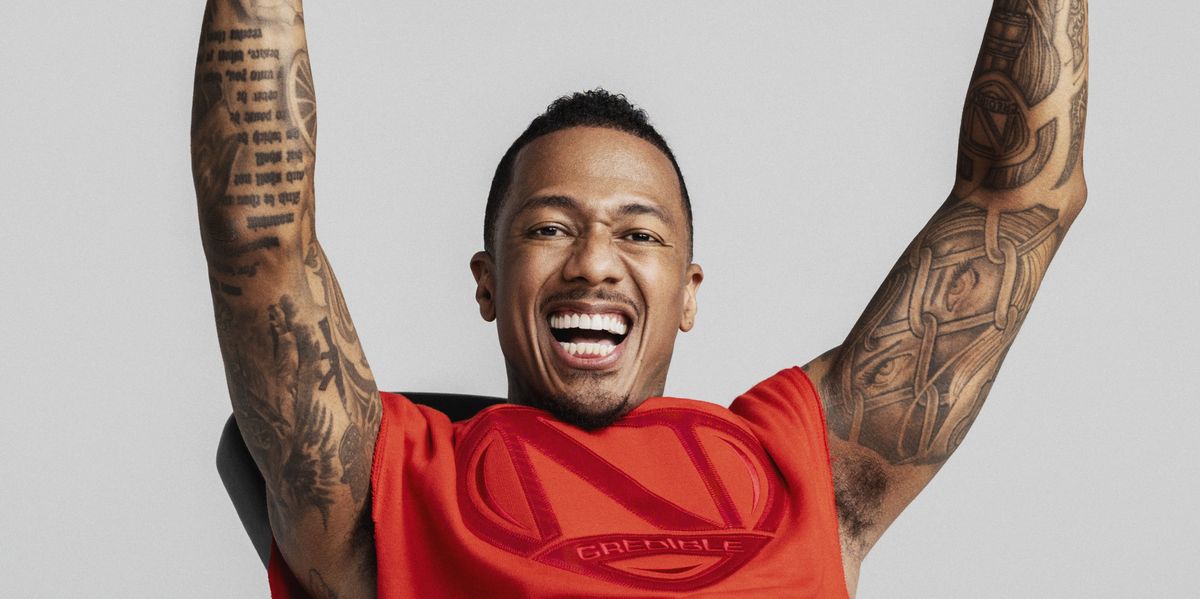 www.menshealth.com
Nick Cannon's Unconventional Approach to Parenting His 8 Kids
Over 25 years, Nick Cannon, the host of Masked Singer and father of eight, has risen to fame, experienced epic love, and suffered extreme grief—every second in the public eye.
Social & Lifestyle
AS FAR AS I CAN TELL, Nick Cannon has been a pretty good daytime talk-show host. Admittedly, it's not a genre of television that I typically watch these days, outside of the occasional clips from Kelly Clarkson's show that make it to my social-media feeds. Growing up, my mom watched the big ones—Phil Donahue, Sally Jessy Raphael, and the queen, Oprah Winfrey. As a teen, I gravitated, like so many other teens of the late 1990s and early 2000s, to the raunchy and violent escapades of Jerry Springer. The most recent daytime show I watched with any regularity was Steve Harvey, because my granny loves her some Steve Harvey.
Cannon's show has been very much in the mold of shows that emerged after Ellen DeGeneres became one of the biggest names in daytime talk—far from the raunch of Springer but definitely not provocative like Donahue. The current brand is about joy and uplift, with a dash of sentimentality, all being presented by an upbeat and occasionally self-deprecating host who wants to ensure that everyone, audience and guest alike, has a little fun.
At the taping I attended in March, the 41-year-old Cannon handled all of these responsibilities like a pro, which isn't surprising given that he has been in the entertainment industry for nearly 25 years. He moved through every segment with an easy giddiness. He and celebrity chef Carla Hall cooked some healthy soul-food dishes and made fun of Cannon's lack of ability in the kitchen. He looked truly astonished at a woman who had gone viral on TikTok for deadlifting an insane amount of weight. He provided the requisite nonthreatening flirtation while sitting down with guest Kristin Chenoweth to discuss her new book and pet adoption, and the pair got up to do an improvised "hip-hopera" interpretation of Romeo and Juliet.
Along the way, he found time to make fun of himself for having eight children by five different women, as well as show off his musical talents by playing a bit of Stevie Wonder's "Ribbon in the Sky" before taping the final segment. It was sometimes corny, sometimes endearing, sometimes genuinely funny, and whatever it was at any given moment, the audience—some of whom danced and shouted, "I love you, Nick!"—seemed to have a good time. "When people give you energy, it fuels you," he would say to me later. "It's when you do something on a low frequency that you can do one thing a day and it exhausts you. But if you do something that you love that keeps you on a high frequency, that adrenaline keeps you rocking." I can attest, he kept it rocking.
As fate would have it, I was interviewing Cannon in an office upstairs from his Harlem studio when it was reported that his show was being canceled after six months. Cannon will be fine, careerwise. He has a nationally syndicated radio show, he created and hosts the variety show Wild 'n Out on VH1, he hosts the wildly popular Fox show The Masked Singer, and, of course, he needs to be present for all his children. While Cannon's work made him famous, his marriage in 2008 to Mariah Carey (and their divorce in 2016) launched him into a different level of the Twittersphere that tracks the highest highs and the lowest lows. You probably saw Cannon's name in your feeds over the past six months when he shared news of the death of Zen, his five-month-old son with model Alyssa Scott, from a brain tumor on December 5. Then on January 31, Cannon shared that he was becoming a father for the eighth time, with model Brie Tiesi. A week or so later his friend Kevin Hart sent him a vending machine full of condoms.