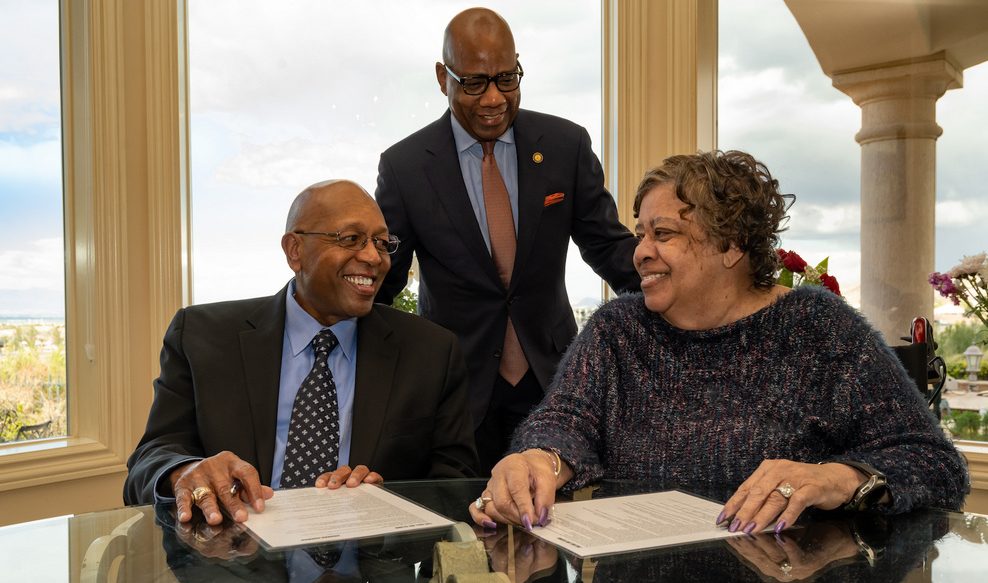 www.goodnewsnetwork.org
60 Years Ago He Couldn't Afford College–Now He's Donating $20M to Fulfill the Dreams of Students Today
Calvin Tyler has donated $20 million to Morgan State University, which he had to drop out of because he couldn't afford the fees 60 years ago.
Social & Lifestyle
While countless brilliant men and women don't have college diplomas, their achievements often speak for themselves. Still, having access to higher education can be an integral stepping stone on the path to success.
It's a double-whammy when marginalized students who've traditionally faced financial barriers to obtaining degrees find themselves drowning in debt by the time they graduate.
Few know the challenges of this particular obstacle course better than Calvin Tyler, who abandoned his own collegiate dreams six decades ago when tuition became too steep.
In 1961, Tyler enrolled as a student of business administration at Morgan State College (now Morgan State University) in Baltimore. When his funds dried up in 1963, a year shy of graduation, he took a job as a UPS driver.
Tyler's lack of a college diploma might have been considered a setback by some, but it didn't deter this driver with a true drive from steadily rising in the ranks. By the time he retired in 1998, Tyler was Senior Vice President of U.S. Operations and was seated on the UPS board of directors.
Tyler's hard work and grit paid off, but he knew that in the business world, his story was the exception rather than the rule. So, in 2002, he and his wife established the Calvin and Tina Tyler Endowed Scholarship Fund at the historically Black university he once attended.