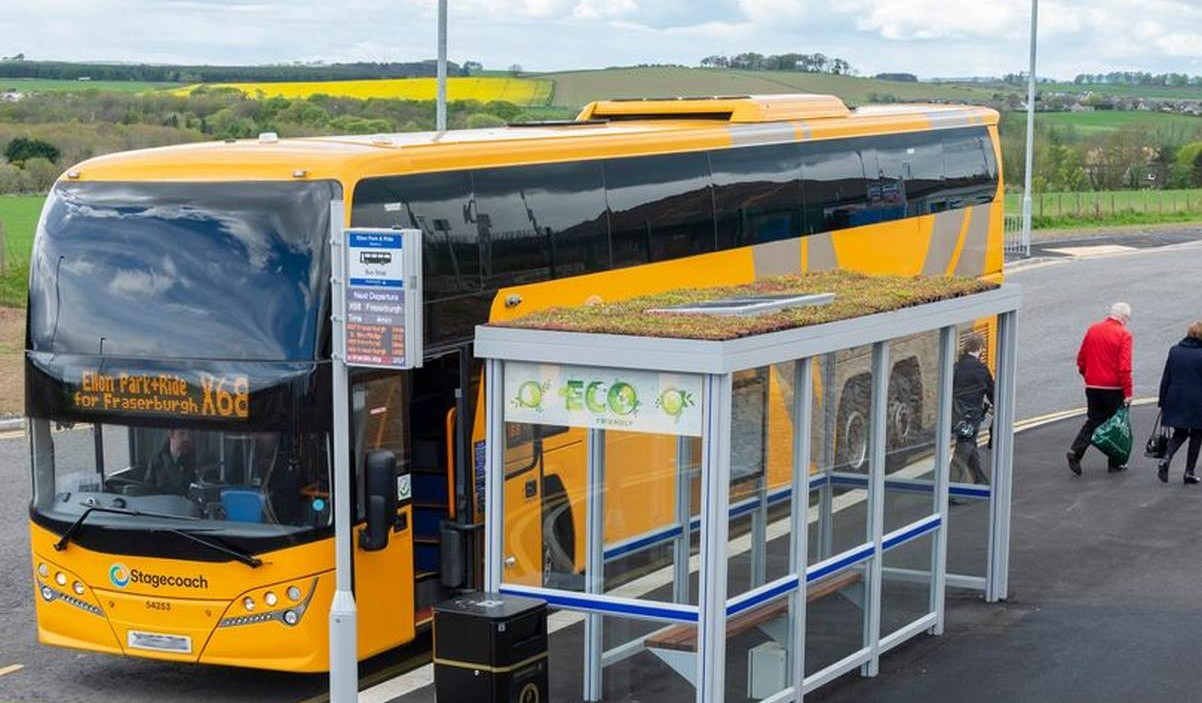 www.goodnewsnetwork.org
Bus Stops in Scotland Go Green – With Roofs Covered in Plants as a Gift For Honeybees
With turf roofs, solar panels, and eletronic displays with cutting edge energy effeciency, Aberdeen's bus stops are going green.
Social & Lifestyle
Dozens of bus stops around the city center of Aberdeen, Scotland, are set for a renovation to turn them into "Bee Bus Stops."
Covered in sedum, a flowering plant also known as stonecrop, they will hopefully encourage biodiversity, keep shelters cooler in summer, and absorb pollutants.
Described as "quite miserable places" in December by council member Kairin Van Sweeden, this new update put's Scottish heritage as triumphant innovators at the forefront of public transit.
At present the conversion is limited to a test run of 9 stops, but the city could soon make it a blanket policy for all new bus stops, and require the re-fitting of old ones. City planners hope they can draft volunteer programs to water and care for the plants atop the stops as means to encourage a sort of community spirit amid the Union Street area.
They could look like a pilot program in the county of Aberdeenshire, where a Park & Ride has been given a green makeover including a sedum-planted roof, solar panels, and the latest energy-saving LED light displays.
The Ellon Park & Ride features "Papercast" displays, an electrified piece of paper that costs no energy to display an image, making them the lowest-consuming piece of electronic signage on Earth.
The station features three different bus shelters, all outfitted with sedum roofs and Papercast travel displays.
Cities elsewhere in Europe have already switched over to bee-friendly bus stops, for example in Utrecht, The Netherlands.
Bus stops might be small, but they can easily be changed from having ab environmental footprint, into a collective network of zero-impact city infrastructure.