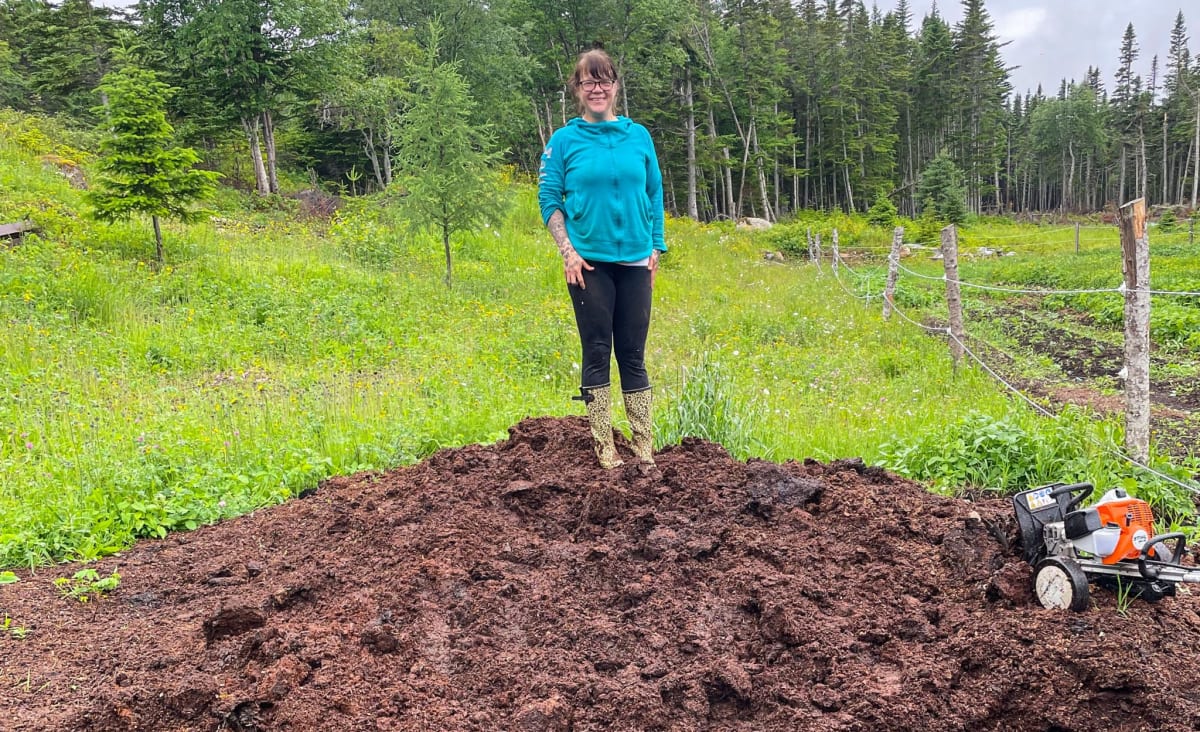 www.goodnewsnetwork.org
Leaving No Molecule Behind: 'Landfill of the Future' Turns Farming Waste Into Soaps, Compost, and Candles
3F Waste Recovery is trying to build a landfill of the future in Newfoundland's rugged remoteness with an ever-expanding line of products.
Social & Lifestyle
Among sparsely populated communities in Newfoundland, a landfill for the future—where every molecule is accounted for and reused—is steadily growing its portfolio of circularly produced goods that utilize waste from the island's forests, farms, and fisheries.
For clients, it's just like any other landfill. They can go and dump whatever amount of biological waste that they have from their operations, and then drive off without ever needing to think about it again.
But for investors, for consumers, and for the world, 3F Waste Recovery is anything but ordinary.
"3F is founded on the principle that every molecule that comes through our door, we want to have an application for it," Founder Ben Wiper explains to Hakai Magazine. "My vision is the landfill of the future—where producers can take anything they haven't processed, to break it down into a form that has a function."
Science has moved us into an increasingly molecularized world. It's common to hear businesses accounting for things like protein or CO2, as if they're counting assets, expenditures, or cash flow.
When a company has the technology to turn practically all kinds of biological waste into valuable consumer products, this accounting method becomes even more extreme. Every unit of lignin not burnt from a tree means one more unit of lignin needed from a tree that hasn't been felled. Every unit of cod skin placed in a landfill is one more unit of cod skin needed from a living cod.
With the island's natural refuse, 3F makes cod skin marine collagen supplements, processed cod pet treats, nitrogen-rich fish compost, processed cod cosmetic compounds, raw tallow from moose, cow, and sheep for candle and soap making, sheep wool insulation, sheep wool stuffing for duvets and beds, sheep wool/cardboard slug repellent for gardens, moose tallow soaps, smoked moose pet treats, moose and cow bone pet treats, and lanolin wool wax water repellent and lubricant.
From the island's forestry sector come wood pellets for grills, and wood briquettes for charcoal grills. The pellets are a blend of sawdust and cardboard, and began the island's first cardboard recycling program.
In 2021 alone the company debuted six new product lines.
Ever keen on expanding the list of products and materials produced from byproducts, 3F enjoys the support of dozens of scientists and other collaborators across the academic and private sectors.
In a special feature on 3F in Hakai, founder Ben Wiper explains he was pushed by investors into trying to focus on a few products first.
Wiper declined the advice, saying that unless he could act as landfill, suppliers wouldn't utilize his services. Instead he flipped the script, encouraging investors to back aspects of the operation they were interested in, whether that be pet treats, wool products, pharmaceuticals, or anything else he's producing.
In a collaborative report led by Smart Prosperity Institute, a thinktank embedded in the University of Ottawa, 3F was identified among 200 circular economy startups as one of the most promising, and the company is looking to close a multi-million dollar deal for its line of various pet treats, which will add 40 more rural full-time jobs in Newfoundland, and maybe allow Wiper and the other higher-ups in the company to finally stop having to go and collect the cod heads, sheep wool, sawdust, and composted animals themselves.