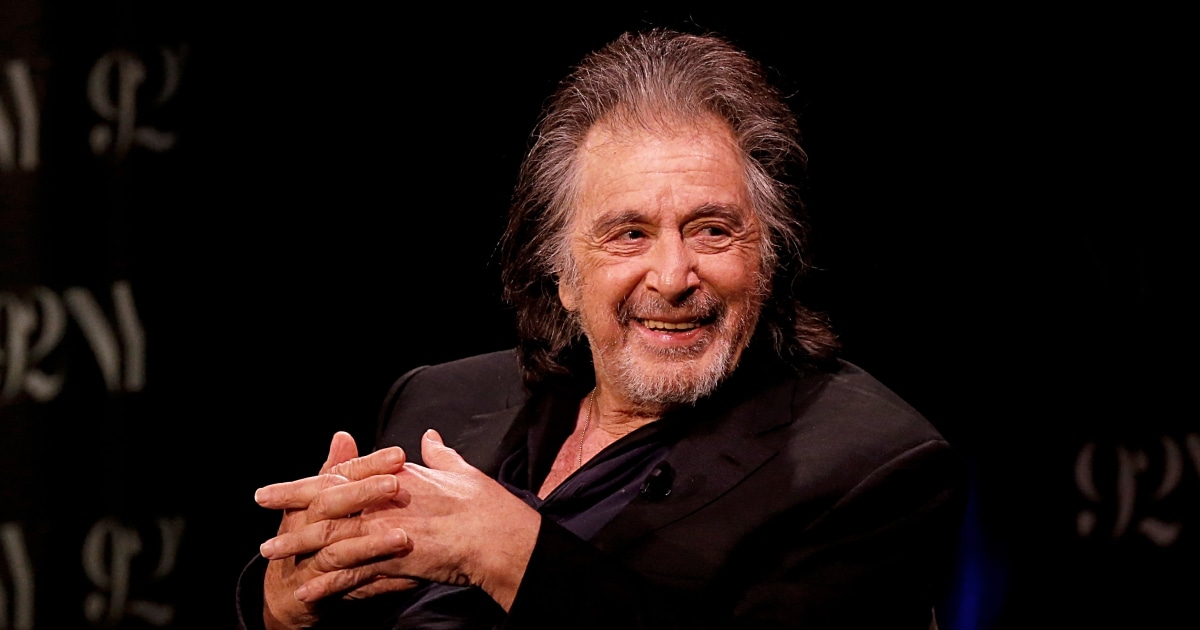 www.nbcnews.com
Al Pacino, 83, is expecting a baby with girlfriend, Noor Alfallah, 29
Al Pacino, 82, and his girlfriend, Noor Alfallah, are expecting their first child together, Pacino's rep confirms to NBC News after TMZ broke the news.
Social & Lifestyle
Al Pacino and his girlfriend, Noor Alfallah, are expecting their first child together, a representative for the 83-year-old actor confirmed.
Alfallah, 29, is eight months pregnant with the "Scarface" star's fourth child. The pair have been romantically linked since April 2022 after being photographed leaving Felix Restaurant in Venice, California.
In April of this year, Alfallah shared a photo of her with Pacino on her Instagram. The pair were at the Gagosian art gallery in New York City seeing her friend's exhibition.
Alfallah previously dated Mick Jagger from 2017 to 2018, according to E! Online.
Pacino is also father to daughter Julie Marie, 33, whom he shares with ex-girlfriend Jan Tarrant. He also shares 22-year-old twins Anton and Olivia with ex Beverly D'Angelo.
In an interview with The New Yorker in 2014, Pacino opened up about not wanting to be like his father, who left his family when he was 2.
"Having children has helped a lot. I consciously knew that I didn't want to be like my dad. I wanted to be there. I have three children. I'm responsible to them. I'm a part of their life," he said, adding that when he's not around them it's "upsetting to me and to them."
"So that's part of the gestalt And I get a lot from it. It takes you out of yourself," he added.
Pacino's baby news comes the same month that his longtime friend and former co-star Robert De Niro also welcomed another child.
The 79-year-old actor subtly revealed that he was now a father of seven while chatting with Entertainment Tonight Canada.
"I just had a baby," the "Taxi Driver" star said, without revealing more information. A rep for De Niro later confirmed the details to TODAY.com on May 9.
That same day, De Niro spoke with "Access Hollywood" where he shared fatherhood tips.
"Sometimes I don't think people really know what being a good father is," he said, quickly adding, "Well, they do. You know you have your responsibility."
"But look, it's a mystery. It's a lot of excitement, but scary. And you do your best," he said.