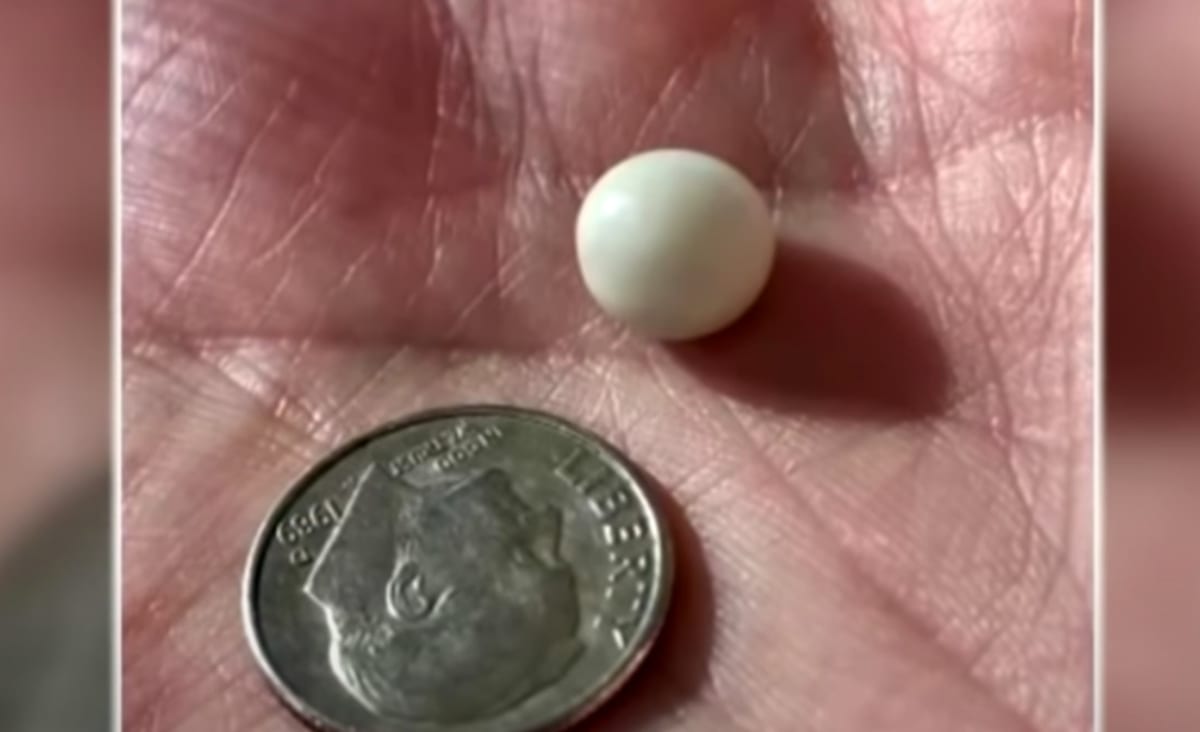 www.goodnewsnetwork.org
Couple Finds Large Pearl Worth Thousands After Ordering Clams on 34th Anniversary With Favorite Restaurant
At 8.8 millimeters the pearl was a proverbial whopper, found on the 34th anniversary of the couple's arrival in Cape May.
Social & Lifestyle
A treat enough as it was—a dinner of fresh seafood over the ocean side, the evening's real treat came after a New Jersey man bit down into his usual meal.
Michael and Maria Spressler arrived in Cape May 34 years ago to the day that Michael found a pearl worth thousands of dollars in his usual dozen fresh clams on the half shell.
"I thought one of my molars cracked," Michael Spressler told NJ.com.
At 8.8 millimeters, it's a whopper, and the first one in as long as anyone at The Lobster House can remember being found. In its 100th year on the peer above the Cape, the restaurant staff were giddy at the news that their loyal customers had perhaps found a small fortune in one of their clams.
One employee who was in her tenth year working there said she'd never heard of any such thing being found in one of their clams or oysters, but admits that now, despite the fact she never cared for the taste of raw bivalves, she'll probably have to give it a shot.
The creamy white pearl was a special find, on a special day, at a special place, and wife Maria, despite telling local news that pearls of equal size, shape, and color are worth thousands of dollars, the couple decided to keep it as a celebration.
"I would like to have it set into a nice piece of jewelry, maybe a mermaid or something nautical," Maria Spressler said. "It's a beautiful remembrance of that day and what we have is so special."