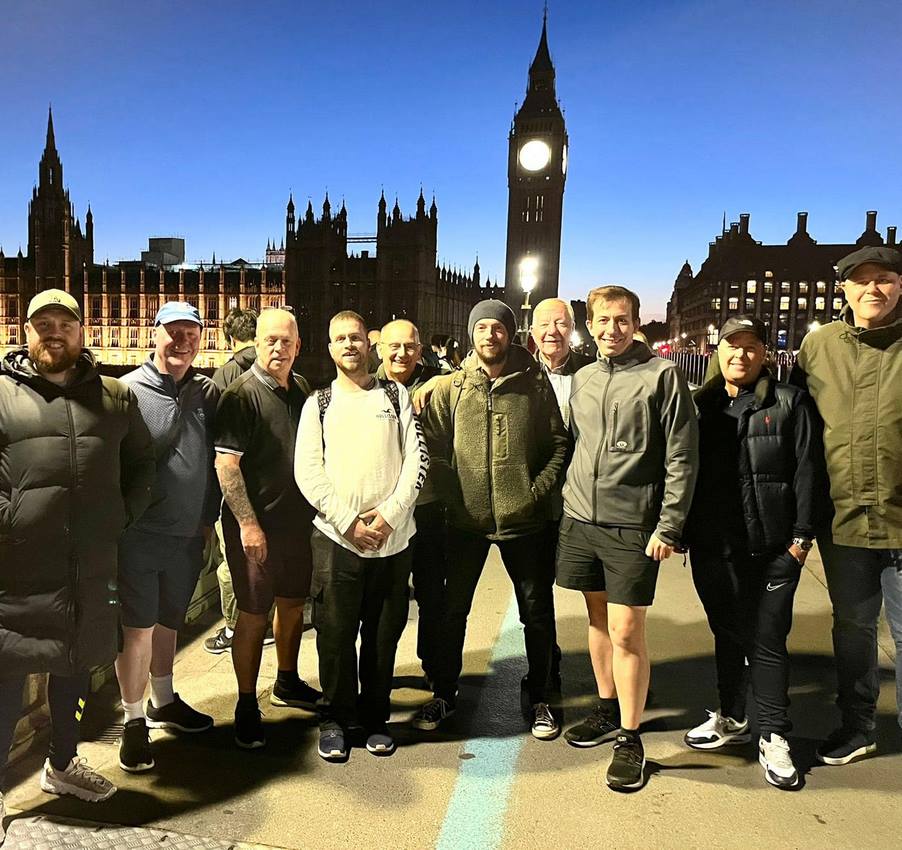 www.goodnewsnetwork.org
Englishman Creates a Mental Health Walking Group Just for 'Lads' Like Him
After years of stuffing down the stress from a painful separation and custody battle, Scott Oughton-Johnson decided to go for a walk. 
Social & Lifestyle
An Englishman who went through nearly 10 years of mental turmoil has started a walking group to break the stigma associated with men and their mental health.
After years of stuffing down a painful separation and a long custody battle, Scott Oughton-Johnson felt he couldn't take it anymore, and so decided to go for a walk.
Reasoning that walking was always something he enjoyed, and that exercise is a calming, endorphin-driven activity, he thought he might see if anyone else in the neighborhood wanted to join him. He recorded a video of himself walking and talking on Facebook, and invited men going through rough patches to join him.
"I hoped it would help other people out," Oughton-Johnson told Sirin Kale of The Guardian.
"I was disheartened at first," he says when only one "lad" showed up. "I thought hundreds might turn up. But we were together for eight hours that night. We had so much to chat about."
The next week they went from 2 to 4, and in continued growing until The Proper Blokes Club was born. Through the club, walk leaders organize walks to share in each other's difficulties through talking and walking from Monday to Thursday all around England.
This week walk and talks are going on in Greenwich, Finchley, Wallington, Southwark, Sutton, and Woolwich.
Anywhere from 2 to 35 lads might turn up. The youngest "lad" as Oughton-Johnson always calls them, is 19, while the oldest is 79. Walkers can peel off when they want; no pressure is put on them to continue for the full 2 hours. Every lad is added to a WhatsApp group, and walk leaders will write daily check in messages: "Morning lads, hope you're well, have a great day."
"We've had incidents where people say, 'I'm not in a great place; is anyone about?' And people have gone and met them, or called them up," he explains.
"People have gone to each other's weddings and birthdays," he added. "Sometimes I take a step back, and think, this group of lads never knew each other a few months ago, and they've found lifelong friends out of it. It's amazing."
In the UK, emphasis on mental health communication, and of stressing a stigma claimed to be associated with it, is stronger than in the US, where things like stress, depression, and anxiety are well-established medical conditions. Perhaps it's all those "Keep Calm and Carry On" signs.
Oughton-Johnson hopes that The Proper Blokes Club can become a "community interest company," rolled out nationwide by health authorities.