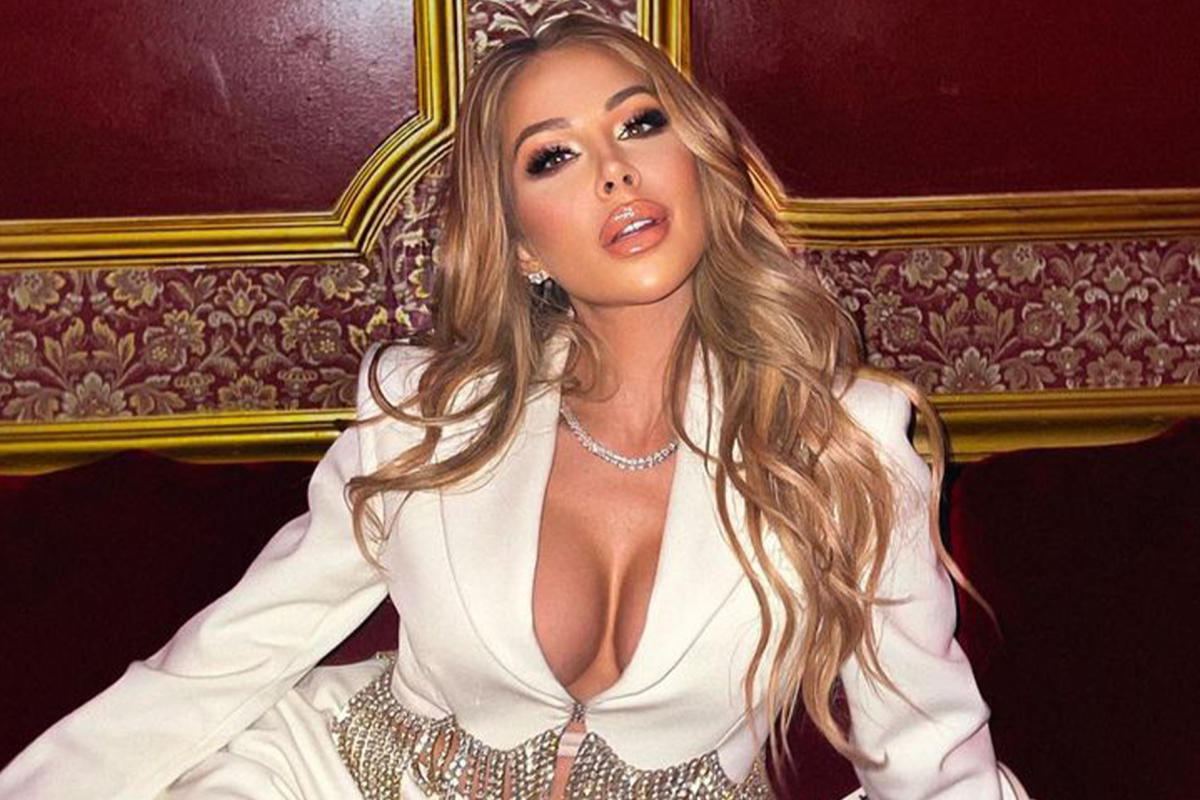 www.yahoo.com
Lisa Hochstein Sizzles in One of Her Sexiest Swim Looks Yet
Lisa Hochstein has wasted no time starting the new year with multiple sizzling looks, and The Real Housewives of Miami cast member took her sexy style to the next level during a recent vacation. In a January 8 Instagram post, Lisa looked gorgeous while wearing a brown crochet string bikini top, a matching front-tie cover-up skirt, and black bikini bottoms. She completed her ensemble with jewelry, sunglasses, and a hat by Artesano. "Those who look behind will never see beyond," she captioned her
Social & Lifestyle
Lisa Hochstein has wasted no time starting the new year with multiple sizzling looks, and The Real Housewives of Miami cast member took her sexy style to the next level during a recent vacation.
In a January 8 Instagram post, Lisa looked gorgeous while wearing a brown crochet string bikini top, a matching front-tie cover-up skirt, and black bikini bottoms. She completed her ensemble with jewelry, sunglasses, and a hat by Artesano. "Those who look behind will never see beyond," she captioned her post.
Two days later, Lisa donned yet another smoldering look. Noting that she was at Encantada in Tulum, Mexico, Lisa declared in an Instagram post she was "spicier than [her] margarita" as she posed in a custom yellow string bikini top and fringe pants from Thrifts + Threads.
While Lisa seems to be enjoying her trip to Mexico, she went on a different long-awaited vacation just days prior. "Napa [Valley] and [The French Laundry] was always on my bucket list," she wrote in a January 5 Instagram post, in which she posed outside of the lauded restaurant. "I'm so happy I finally got to experience it." Lisa stunned for the special occasion in a black sequin-embellished lace jumpsuit with nude lining by Nadine Merabi.
https://www.yahoo.com/entertainment/lisa-hochstein-sizzles-one-her-203930930.html