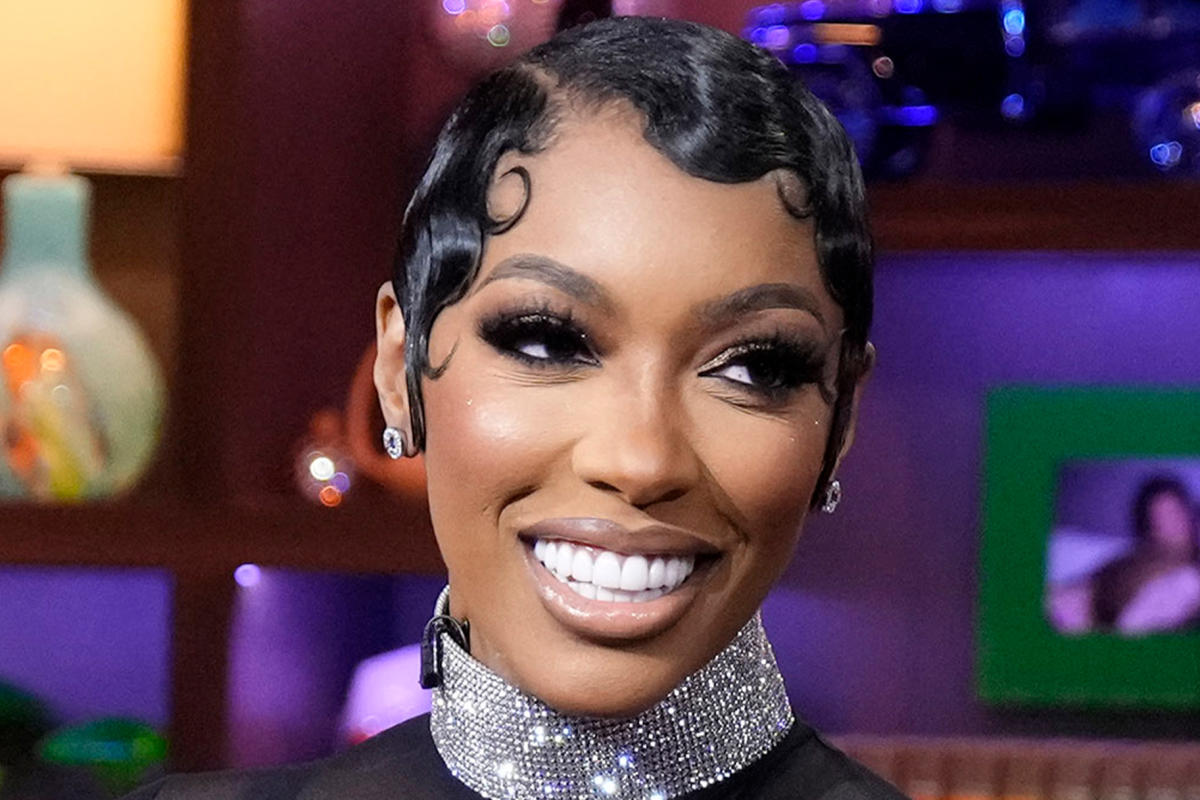 www.yahoo.com
Porsha Williams Stuns in a Curve-Hugging Sheer Black Catsuit: See Her Jaw-Dropping Look
Porsha Williams is no stranger to a sexy sheer look. Back in January, The Real Housewives Ultimate Girls Trip Season 3 cast member took to Instagram to share photos from her recent Malta honeymoon with her husband, Simon Guobadia, where she rocked a bright red maxi dress with sheer panels. Porsha completed her look with a gold cuff, gold hoop earrings, and long wavy locks, noting how in "love" she is with her beau. More recently, Porsha stopped by the Clubhouse for an appearance on Watch What Ha
Social & Lifestyle
Porsha Williams is no stranger to a sexy sheer look. Back in January, The Real Housewives Ultimate Girls Trip Season 3 cast member took to Instagram to share photos from her recent Malta honeymoon with her husband, Simon Guobadia, where she rocked a bright red maxi dress with sheer panels. Porsha completed her look with a gold cuff, gold hoop earrings, and long wavy locks, noting how in "love" she is with her beau.
More recently, Porsha stopped by the Clubhouse for an appearance on Watch What Happens Live with Andy Cohen, stunning in possibly one of her sexiest looks yet.
The Pursuit of Porsha author posed in a jaw-dropping sheer black catsuit with a corset bodysuit by Dolce & Gabbana x Kim Kardashian, pairing the head-to-toe black style with a sparkling crystal mesh statement choker with a cross ($1,945) from the design house. The Real Housewives of Atlanta alum also accessorized with strappy black heels with black ribbon and crystal embellishments, topping it all off with long white nails, gorgeous smoky glam, and a short, Josephine Baker–style '20s hairdo by DeAngelo Y. Glenn.
In addition to sheer panel dresses and curve-hugging catsuits, Porsha has been heating up our social media feeds with numerous spicy bikini snapshots.
Back in February, The Real Housewives of Atlanta alum shared a bunch of photos and videos from her and Simon's honeymoon escapades in both Malta and Costa Rica, putting her smoldering bikini style on dazzling display.
"The heat is on. Hubby picked this [bikini]," the mom of Pilar Jhena "PJ" McKinley captioned a series of sizzling photos taken in the pool at what appeared to be her and Simon's resort. Porsha wore a sexy snakeskin-printed two-piece with metallic features and front ties from Hampton House Swim, which she paired with a flirty high ponytail and smoky, sultry glam.
https://www.yahoo.com/entertainment/porsha-williams-stuns-curve-hugging-180813958.html