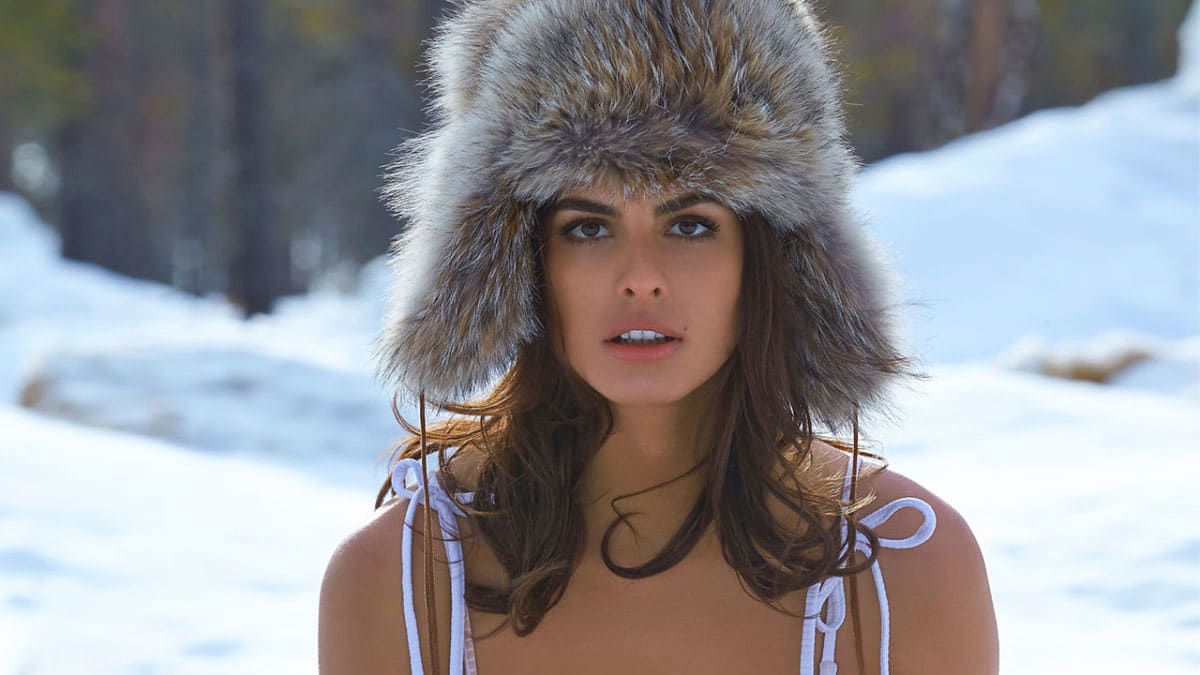 www.yahoo.com
The Story Behind the Famous SI Swimsuit Photo of Bo Krsmanovic and the Husky Puppy
The model was photographed in snowy Finland in 2017.
Social & Lifestyle
The model was photographed in snowy Finland in 2017.
When model Bo Krsmanovic traveled to Finland for her 2017 SI Swimsuit photo shoot, editor in chief MJ Day had a master plan to capture the perfect shot. The setting was gorgeous. Snowy flecks sprinkled the air, gigantic trees held fluffy white snow in their branches and majestic reindeer trotted the land.
Day had her eyes set on a particularly beautiful reindeer. "This was our star reindeer, or so we originally thought," she said. "He had a beautiful rack. And then on last night—of course—he managed to drop one of his antlers." The lopsided reindeer bobbed his head in the background, seemingly proud of himself for getting out of his job. "He's a little off," Day added.
But the show must go on. And so, Krsmanovic began to pose with an adorable husky puppy. Just one problem: the husky was fast asleep and not at all interested in engaging with the stunning model. Day tried to whistle loudly to wake the pup up, but the little sled dog in training remained slumped in Krsmanovic's lap.
Never fear, Day had a few more tricks up her sleeve. "I'm going to howl like a dog everyone so just don't get freaked out," Day told the crew. Krsmanovic couldn't contain her laughter. "MJ was barking. I was laughing at MJ while Walter [Chin, the photographer] was mad at me," she said between fits of giggles.
With all of the obstacles, Day and Krsmanovic got their shot. You can see the entire 2017 gallery here:
https://swimsuit.si.com/swimsuit/model/bo-krsmanovic-2017-photos#gid=ci025945e280002521&pid=bo-krsmamnovic-MTY5MjQzMjY5MjQ5MTE1NjEx